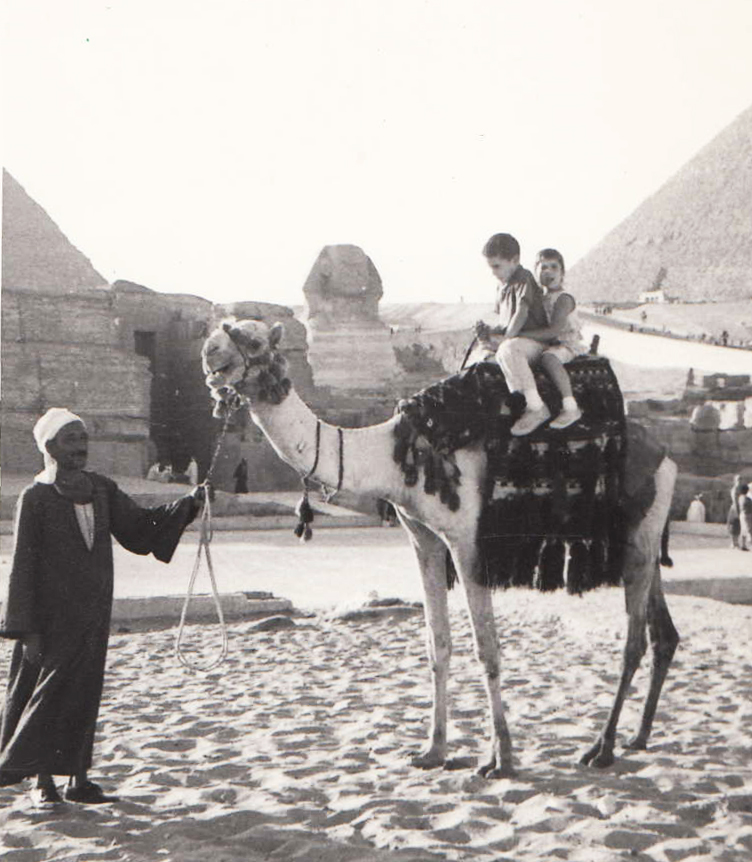 We are a brother and sister writing team. We were raised in a typical suburban town — Ridgewood, New Jersey — after a sojourn in Egypt where our father was attached to the American Embassy.
Ross graduated from Brown University and served as a Foreign Service officer overseas and in Washington.  Kathy, an NYU grad, worked in television news production and public relations. We then joined forces as a brother-sister writing team, and wrote our first published book, a romance novel, happily under a pseudonym (which will remain unmentioned …)
Since then we have moved into non-fiction. We're the authors of many word-oriented books like New York Times bestseller You're Saying It Wrong, That Doesn't Mean What You Think It Means, and Awkword Moments, as well as Very Bad Poetry and Wretched Writing, and the upcoming very quirky history book, A History of the World Through Body Parts. (Have we got spleen stories for you!) We've also compiled a series of bestselling quote books like Age Doesn't Matter Unless You're a Cheese and It Always Seems Impossible Until It's Done, as well as the page-a-day calendar The 365 Stupidest Things Ever Said (now in its 28th year — with over 4.9 million copies sold). We also co-host an award-winning NPR.com podcast about all things word-related called You're Saying It Wrong.
Our work has received the attention of, or has been featured in, diverse media outlets including the New York Times, the Chicago Tribune, the Wall Street Journal,  the Washington Post, the Huffington Post, Bustle, the Atlantic Monthly, the London Times,  CNBC, and McSweeney's. We've also been a guests on hundreds of radio shows and tv shows, including Good Morning America, CNN, Fox & Friends, and NPR's Here and Now. 
Ross collects (and sells) rare books (chiefly early printed books in Latin and Greek). He reads, writes or speaks, with (very varying) degrees of proficiency Latin, Greek, Arabic and French, and loves reading — and watching – vintage sci fi and 1930s romantic comedy. Kathy is a noir film and novel fiend, a bad joke aficionado and committer of truly deplorable puns, a collector and seller of pulp art prints, and is proud to say she was on Jeopardy (but, sadly, came in third – and only won a designer watch). Both of us are word nuts, proud polymaths, and (we must admit) sometimes annoying grammar pedants.